Elley & Neil's Wedding
Important to Know
Our wedding will be held on Saturday 16th June 2018, 1:30pm, at St Mary's Church, Attenborough followed by a reception at the Carriage Hall, Plumtree. These lovely places are near Nottingham in the UK - there is a handy google map below.
The general plan is
Saturday
1.30pm
Ceremony
St. Mary's Church, Church Lane, Attenborough NG9 6AS
3.00pm
Drive/taxi to reception venue
The Carriage Hall, Station Road, Plumtree NG12 5NA
3.30pm
Welcome drinks, canapés, games, photos
5.00pm
Meal, speeches
7.30pm
Evening entertainment
12.00am
Carriages


Sunday
11.30am
A wander around the beautiful grounds of Elvaston Castle for some fresh air followed by a picnic, weather permitting
Elvaston Castle, Borrowash Road, Elvaston, Derby DE72 3EP
Google map
Transport and parking
It is possible to park near the church - try the Strand and Shady Lane - but probably steer clear of Church Lane itself as it is very narrow. The church is 5min walk from Attenborough station which has connections to Nottingham (8mins) and Derby (18mins), however these services seem to only run hourly. There are a couple of bus options called Indigo and Skylink from Nottingham station taking between 25mins and 35mins. Fortunately, Nottingham is civilised and Uber works there too.
The Carriage Hall and its sister restaurant on Station Road have parking and it is fine to leave a car there overnight. We expect there will be opportunities to share a lift between the church and the reception venue so if you would like us to look into pairing you up then please let us know!
There is probably not much transport back from the Carriage Hall to places you may be staying so it would be best to book ahead for a taxi or do an advanced Uber booking (which is apparently now a thing).
Some local taxi companies are:
Nice to Know
Places to stay
There are a range of accommodation options in different price brackets depending on whether you want to be near the church (for dropping stuff off in advance), near the Carriage Hall (for shorter midnight taxi journey) or in town (for being close to fun stuff to do the next day).
Day after plans
As you my have noticed in 'the general plan' we will be doing a walk around the grounds of Elvaston Castle followed by a picnic on Sunday 17th - we would love you to join us!
We will meet at the carpark at 11:30am and head out for a wander round the grounds. Somewhere back in the direction of the car we will set up some rugs and some outdoor games and grab a bite to eat around 12:30. Please let us know in your RSVP if you would like to join us for lunch and we shall be sure to buy in enough picnic food for all.
Elvaston Castle is close to the M1 so hopefully it is easily on most people's journey home!
Kids
This is a tricky one. There isn't loads of space at the Carriage Hall for children and we have heard from a fair few people that it can be nice for the parents to have an evening off. So in general we would like to have a child free reception.
One or two people have super new arrivals who really can't be left with a babysitter. If this is the case then please bring them along, but drop us a note in the RSVP comments so we know who is coming. For quiet space there are three 'shepherds huts' on site that are literally 15m away from the main hall that we reckon would be good for sleeping and are within baby monitor range.
Gift list
We're very much looking forward to seeing you at our Wedding :-D
As we've been living together in our lovely home in Wimbledon for a few years now we already have most things we need, so have decided not to do a traditional gift list. The thing that we value the most is your presence. However if you would like to give us a gift then we would very much appreciate money towards our honeymoon trip to Thailand and Cambodia.
Our travel company have set up a website here for gifts which includes a list of some of the activities we hope to get up to. You will need our account number, which is 10184 and one of our surnames (Cameron or Jones). If you send a gift please specify which activity you are contributing towards so that we can thank you personally afterwards :-)
***EDIT (12/6/18): We are really sorry, many people seem to be struggling to send contributions using the Selective Asia link above due to some technical problems at their end. Don't worry, if you got a confirmation it did go through ok. But in case it is helpful we have set up a link with PayPal here which you are welcome to use instead***
Let us know
RSVP form
Just so You Know
The bridal party
A trainspotters guide to who's who:
The bride and groom
Hopefully you know us. But if not, hi!, we are Elley and Neil.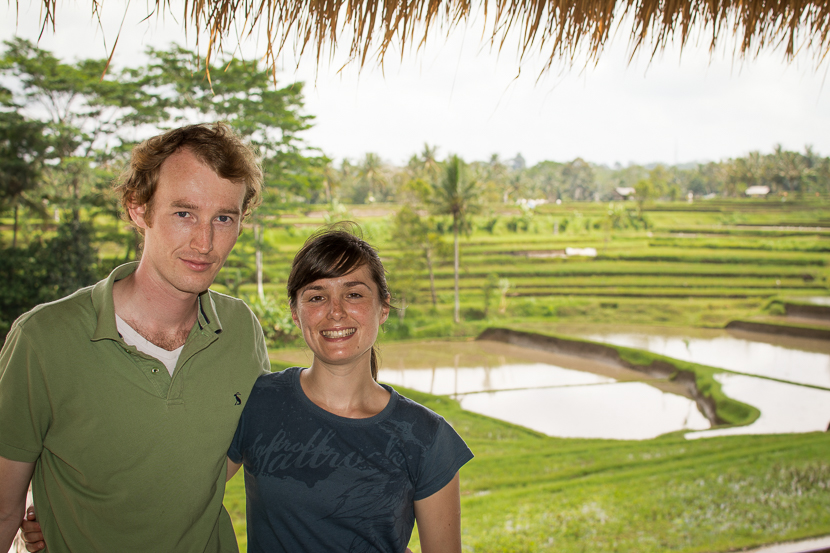 Elley grew up in Long Eaton just up the road from St Mary's Church which is also where she was christened. She is confident that she will look less sceptical this time round on her big day!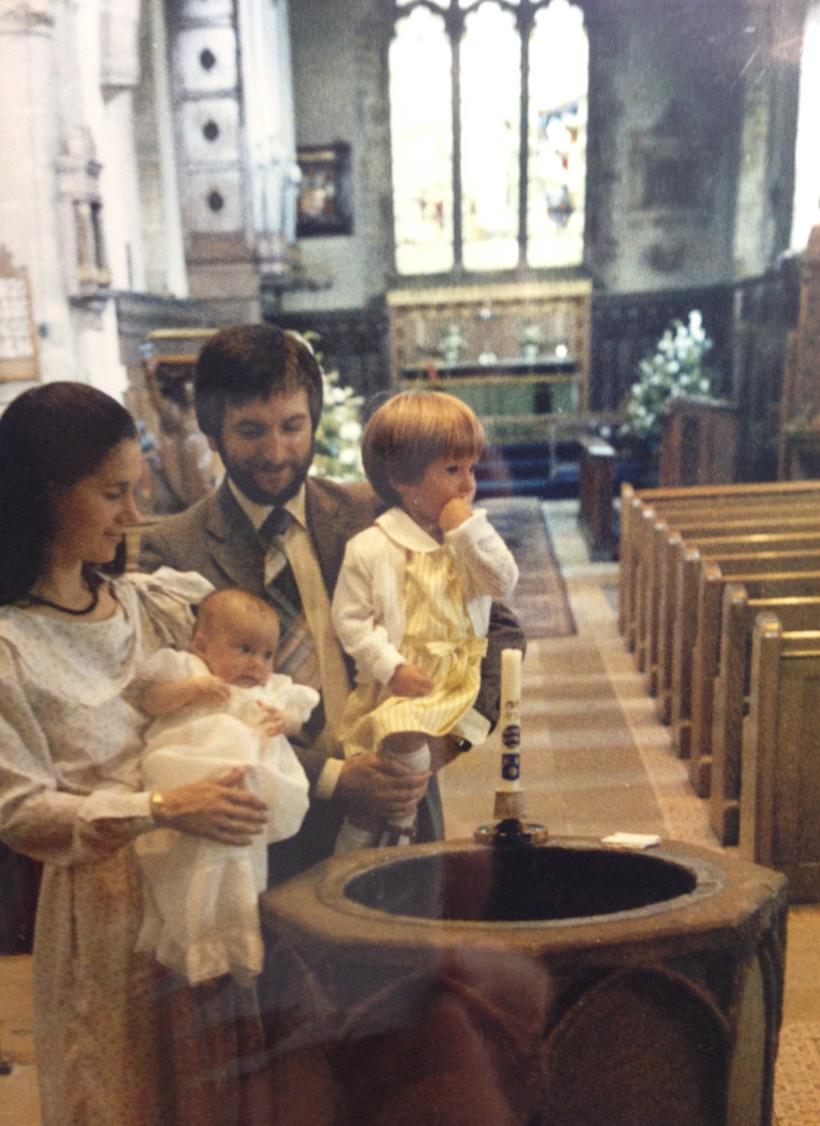 Elley met Neil in her final year at Bristol Uni, when she stayed on for the summer after graduating to work as a research assistant in the computer science department. Despite Neil getting down on one knee on their 2nd date (as instructed by the photographer at the event!) Elley made the tough decision to accept a job down in London as a UX Consultant not long after they got together. Many years of long distance relationship ensued, so having our reception here in the Carriage Hall somehow seemed fitting. We have spent many hours travelling by train up and down the country to visit each other.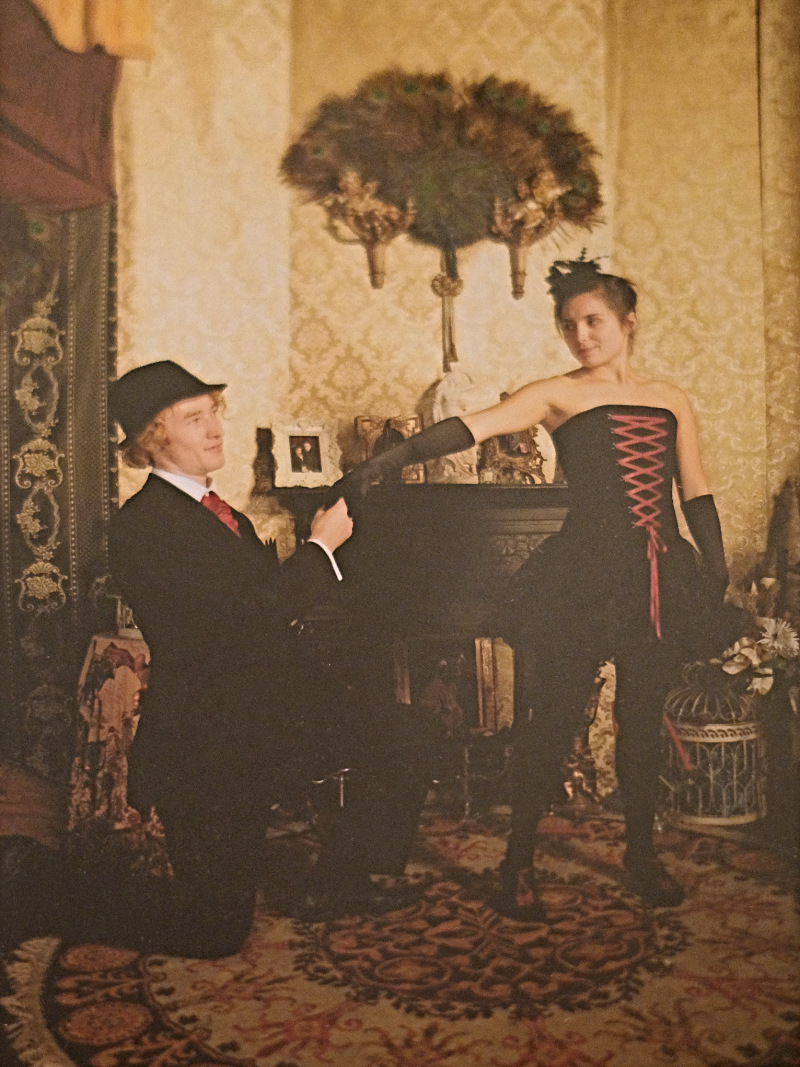 Neil was born in Lincoln, lived a variety of places and then ended up in Malmö, Sweden for his formative years. In addition to great friends, Malmö provided him with a lifelong obsession with good coffee due to its abundance of championship winning cafés (yes there are championships in coffee!). He also grew up car obsessed and cannot believe his luck that spending all that time doing differential equations at university has enabled him to move into a career designing Formula 1 racing cars. He is also happy to discuss at length anything to do with kitesurfing, rock climbing and whisky with guests, especially if they buy him a dram!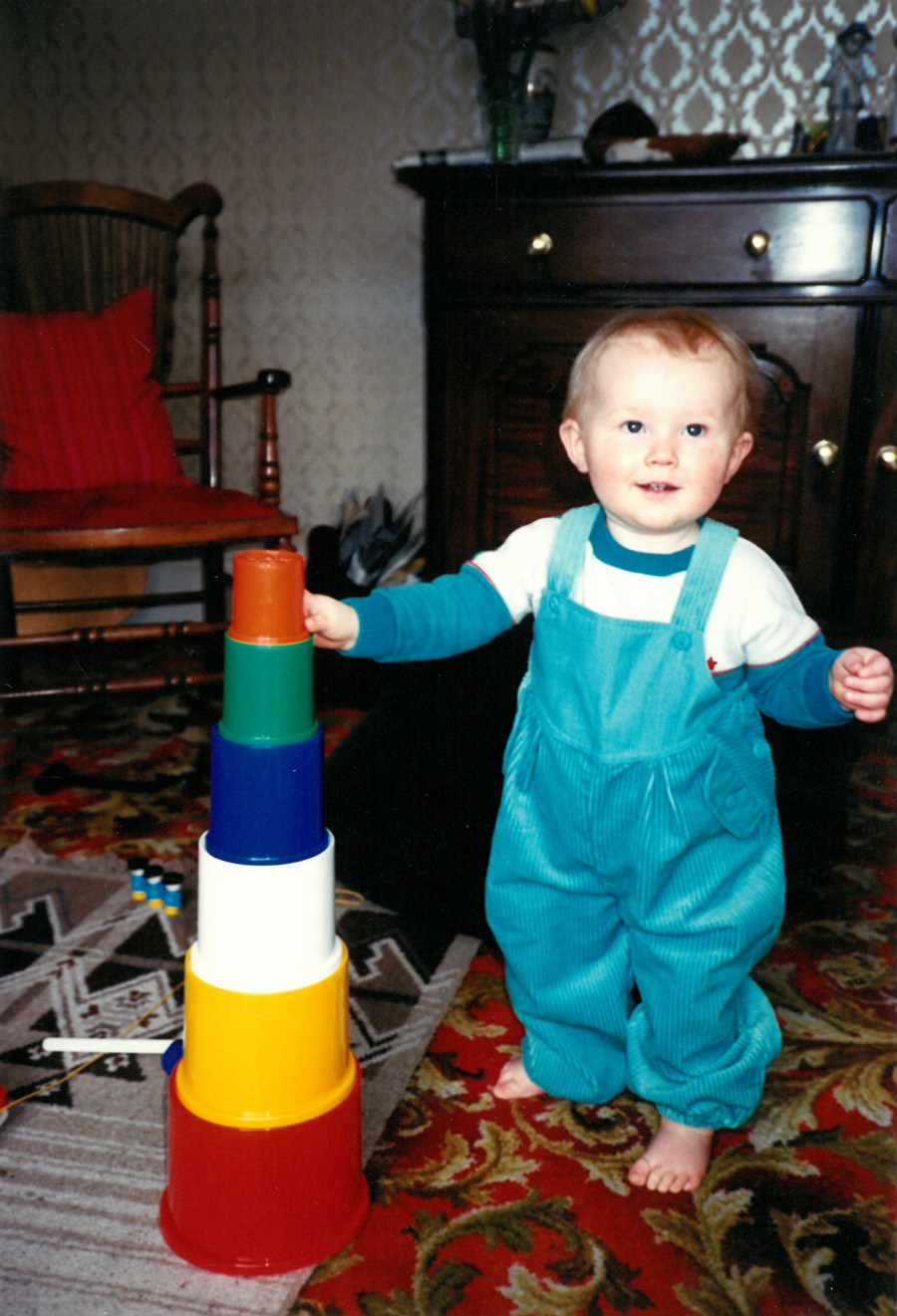 The best man
Neil was subjected to Dave one rainy day in 2001 at Bladin's International School in Malmö & hasn't really been able to get rid of him since. Hailing from Hong Kong but with Yorkshire and Malmo-an heritage, Dave would go on to pester his way into Neil's heart, predominantly by stealing and changing the language settings on his ipod. Dave would give his wholehearted approval of Elley when she proved herself a worthy adversary on the frozen ponds of Falsterbo/Skanör, skating rings around both Neil and Dave (though mostly Neil) on a cold new years eve in 2010. When not busy with his day-to-day of working at IKEA (as every dutiful swede should) Dave can be found making outlandish costumes, falling over a lot at ice rinks or adding to his ever-growing collection of 3d printers.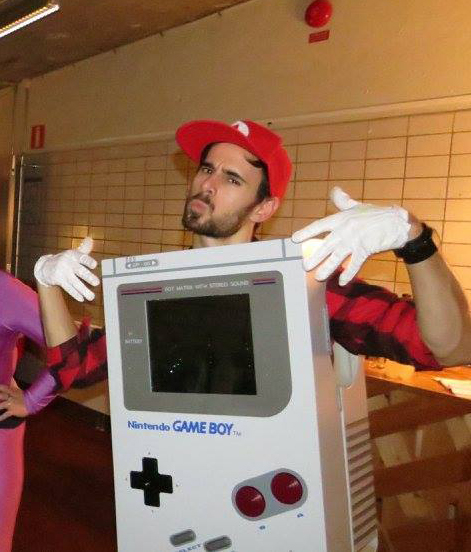 The bridesmaids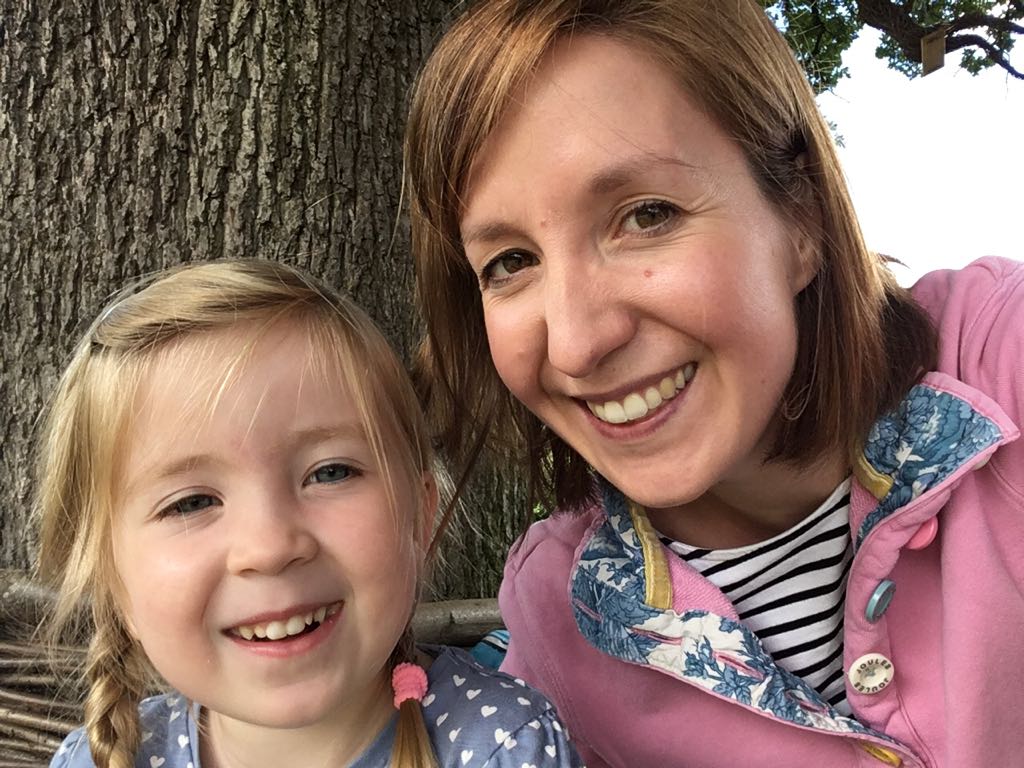 Kat is Elley's older sister who made Elley's first 16 years of life such a challenge! From an early age, she enjoyed getting her into trouble by convincing her to climb up onto the kitchen worktops to reach the prohibited chocolate biscuits and refined her teachers skills by generally bossing her around! Now a full-fledged Biology teacher and mum of two little girls, she is married to Dave (not the best man!) and lives in Market Harborough (a little known town south of Leicester).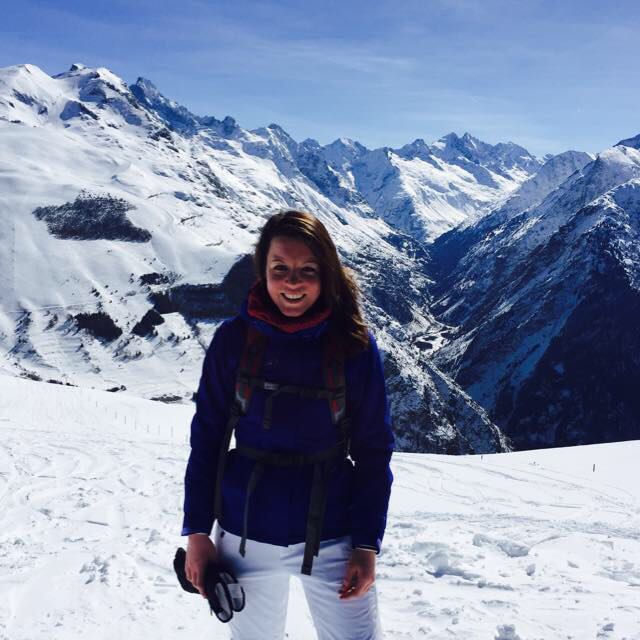 Being a fellow member of the E-block girls (as well as fellow Northerner), Susy soon realised that Elley was a useful person to keep around as her personal tech/internet guru. Having survived 6 years at Bristol Uni their friendship has continued to deepen over a shared love of all things snow / travel / mulled wine related - including the creation of a particularly special mulled wine and whiskey hybrid one memorable ski trip! Having emigrated up to Edinburgh, Susy mainly spends her days saving lives* in her job as a Paediatrician.
Her attendance as a bridesmaid remains conditional on Jenson Button attending as her plus one.
*treating snotty children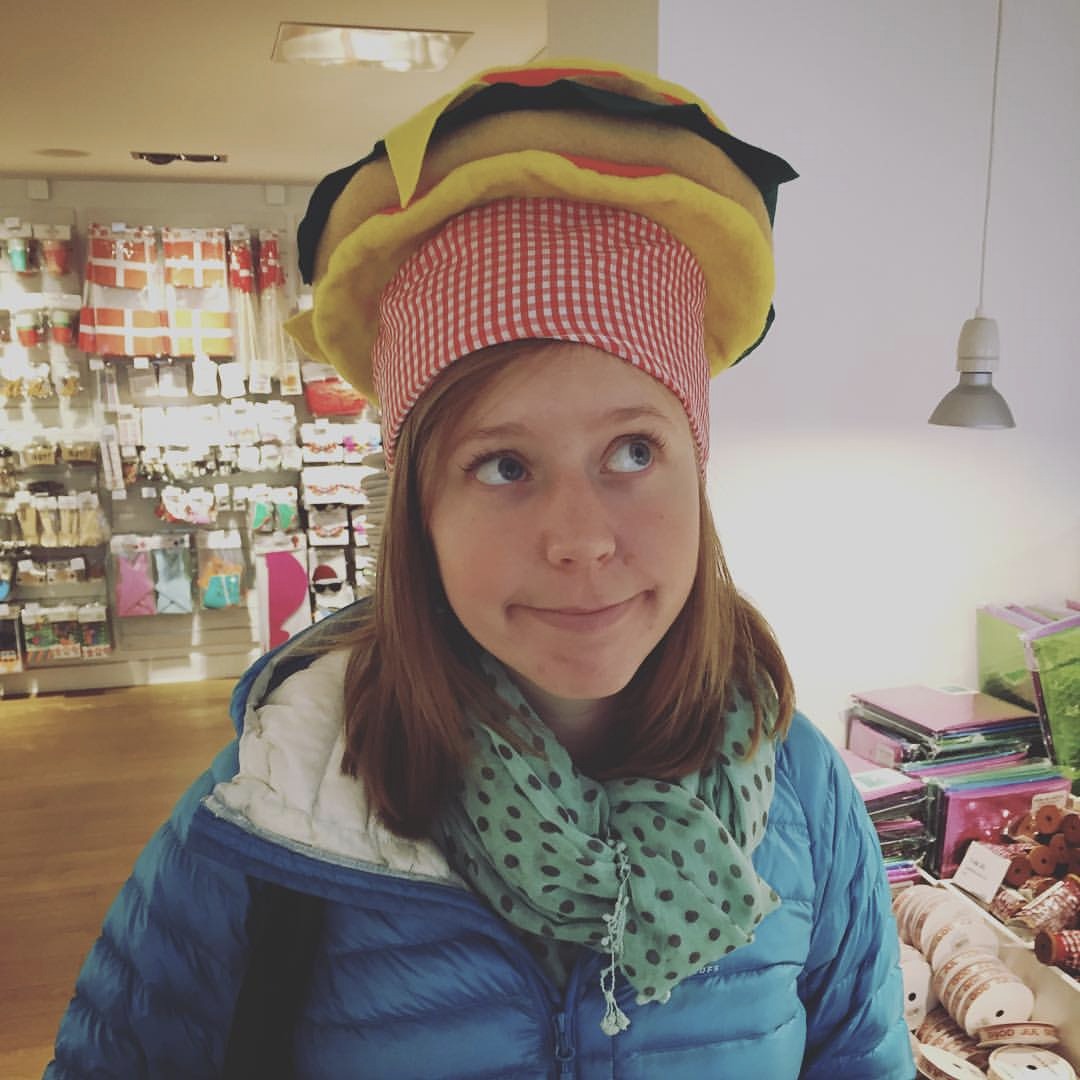 Freya and Elley met one-another whilst studying Engineering Design at Bristol Uni and bonded trying to survive their degree course. This was managed with lots of gin, board games, kite-flying and general merriment. Now Freya's an engineer living in Stockholm. She's married to Phil (who faffs almost as much as Elley) and spends most of her time trying out as many outdoor sports and activities as possible. Lately that's meant cycling, skating on frozen lakes and cross-country skiing.
The parents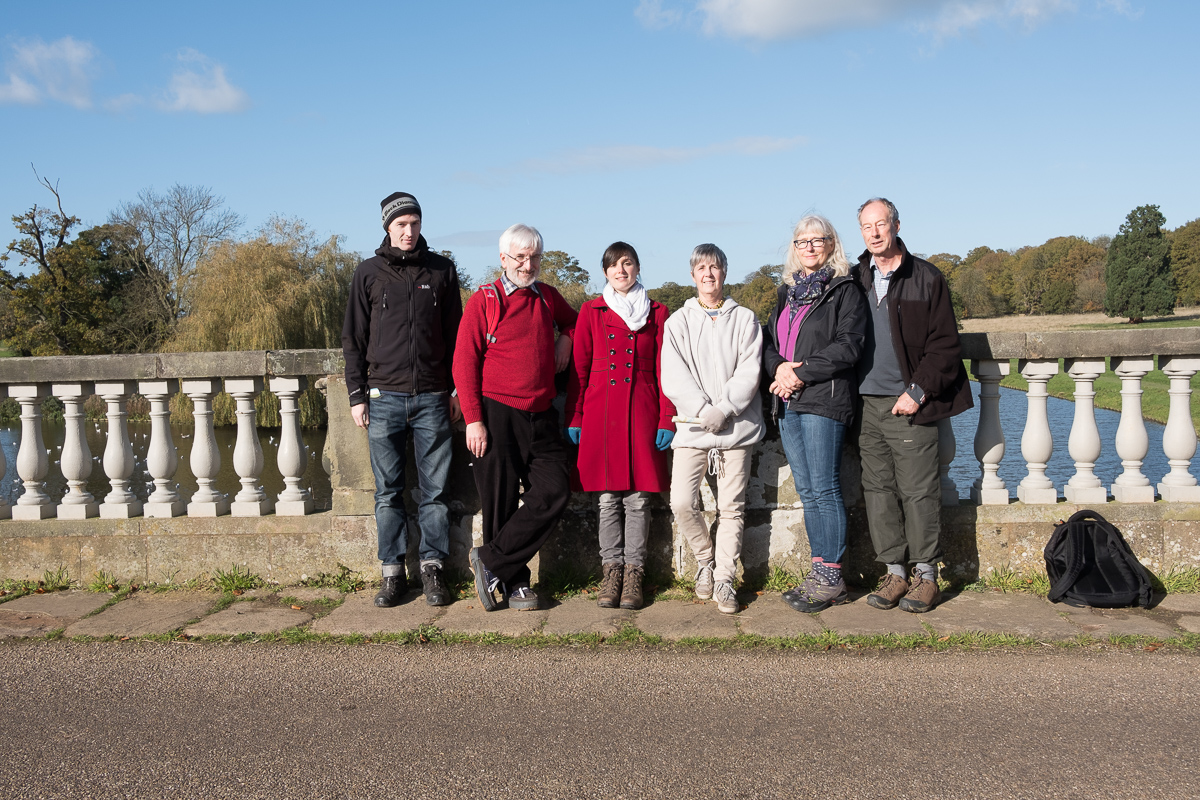 Neil, Phil (Elley's Dad), Elley, Judith (Elley's Mum), Margareta (Stuart's partner), Stuart (Neil's Dad)
Things to do nearby
If you have some free time on the Sunday and want to make a weekend of it there are a bunch of fun things to do near by. If you fancy some culture the area is particularly rich in National Trust properties and stately homes. Our favourites are:
For more walking, the Peak District is on the doorstep. Try Dovedale or some of the options listed here. In Nottingham itself the caves were surprisingly interesting and enjoyable and we would like to visit the Museum of Nottingham life (12-4pm) but have not gotten round to it yet.
Proposal story
From Neil's point of view:
This was a master stroke of detailed planning and flexibility in the face of adversity. For her birthday Elley received a secret holiday 'voucher' - possibly because of some last minute panic and inability on my part to think of a good present, I can't remember now! The original plan was Iceland in the summer but we got pretty busy with an awesome holiday to Costa Rica so it became a secret New Year's excursion 2016-2017 instead. What better place than New York since neither of us had ever been? I don't think she expected either the destination until passport control or the proposal until my shifty behaviour but you will have to ask her. Anyway plan A was sunrise on Brooklyn bridge until I realised there is loads of traffic on Brooklyn Bridge and it is really loud. Abort abort! So hows about New York City Skyline at night from Brooklyn Bridge Park? Elley said 'Yes'!

From Elley's point of view:
This was a master stroke of deception and putting me off the scent. When Neil first announced that we were going on a mini break for New Year, I had a hunch that the destination was New York because he had made an off-hand comment about a visit there.
However when he finally gave in* and shared the average weather patterns for our destination, I was utterly convinced it couldn't be New York as everyone knows it always snows there around Christmas - thanks Hollywood! So despite now knowing roughly what to pack, the destination remained a complete surprise until we arrived at check in.
He also managed to keep concealed exactly when he would propose till the last minute. When he suggested that we walk the long way home along the East River I had no idea that he was about to get down on one knee. It was only when he stopped me and told me that I'd need to take my ear-muffs off that it finally twigged.
*Thanks Susy for helping me convince him that despite his best intentions, me being a girl meant that not knowing what to pack was actually a rather stressful experience!